Australia is an amazing continent. You might like to spend a few days before or after the Congress exploring this great southern land. In Victoria you can search for kangaroos and koalas in their natural habitat, enjoy a night or two in the wine regions, explore the coast line or walk in the canopy of rainforest treetops. Central Australia offers the fabulous and wondrous icon, Ayers Rock; a three day tour to this area is full of Aboriginal dreamtime and spectacular desert country. As well as this you have magnificent tropical North Queensland – who could miss the Great Barrier Reef! Time spent in Port Douglas discovering the amazing coral formations is an experience you will never forget. If you only have two days then why not visit Sydney – the jewel in Australia's crown – whose harbour and beaches will astound you.
For an insight into the endless options on offer for you to experience, please visit the www.australia.com website. 
New South Wales
For more information visit www.visitnsw.com.
Sydney Shines!
Sunny and sophisticated, Sydney is the shining star of the southern hemisphere. The white-sailed Sydney Opera House, caught mid-billow over the waters of Sydney Cove, and the Sydney Harbour Bridge are the pride and joy, but there's far more on offer. Discover the harbour, the city's historic enclaves, restaurants and cafes, beaches, museums and art galleries, and the national parks and wildlife within the city and on its fringes.

Blue Mountains
Less than two hours by car or train west of Sydney , the Blue Mountains National Park is a World Heritage listed site – a spectacular area of dramatic canyons and caves, sheer-cliffed valleys, pretty stone and timber towns, and world-class guesthouses.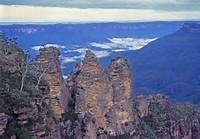 Northern Rivers
Northern Rivers and Tropical New South Wales is an area of natural wonderland on the most northern stretch of coast in New South Wales. Its beauty lies in its unspoilt beaches, volcanic mountains, lush countryside and World Heritage listed national parks. In all, it's a laid-back but adventurous paradise.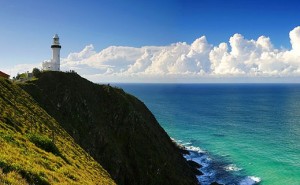 Hunter Region
The Hunter Valley conjures up images of lazy days, fine-wine tasting at the cellar door, romantic retreats, quality eateries and gorgeous farming country. Add on a dolphin- or whale-spotting cruise at nearby Port Stephens and you have a trip to remember.

---
Northern Territory
For more information visit www.travelnt.com.
Australia's Aboriginal people have lived in the rugged, ancient landscape of the Northern Territory for at least 40,000 years. From the tropical Top End to the starkly beautiful red centre, almost every geographical feature is significant to local Aboriginal people. Darwin, the capital of the Northern Territory and the Top End, is a delightful surprise. The vibrant waterfront city offers visitors a cosmopolitan blend of urban delights amid luxuriant tropical scenery.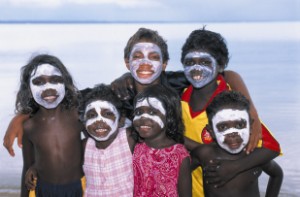 Litchfield National Park
Just two hours' drive from Darwin is one of the most idyllic havens on earth, Litchfield National Park, home of cascading waterfalls, inviting plunge pools amid lush rain forest and exquisite scenery.
Kakadu
Stunning Kakadu National Park is a tapestry of contrasts: dramatic gorges and luxuriant rain forest pockets, thundering waterfalls and tranquil pools, ancient Aboriginal rock art and showy waterlilies.
Uluru
The world largest monolith stuns people with its majesty. Yet the sense of mystery of Uluru, or Ayers Rock, is greater still. There are many ways to enjoy this land 450 kilometres from Alice Springs.

---
Tasmania
For more information visit www.discovertasmania.com.au. 
Tasmania's clean, green image applies to its wonderful food and wine. From the freshest seafood to locally-grown produce, the island is a culinary paradise. Cool-climate wines add zing to your meal too. Cradle Mountain-Lake St Clair National Park is the best known of Tasmania's national parks. Its alpine landscape of glacial valleys, jagged peaks and littering lakes contrasts with pockets of lush rain forest. There's always something happening in Tasmania when it comes to festivals and events. 
---
Western Australia
For more information visit www.westernaustralia.com.
There are plenty of places to dive or snorkel along the Western Australian coastline. One of the highlights is a swim alongside the world's largest fish – the whale shark – which feeds at Ningaloo Marine Park.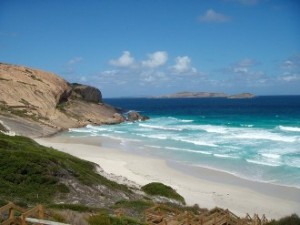 Goldfields and South East
The Western Australian Goldfields are a land of contrast. Here you'll find cosmopolitan Kalgoorlie with its giant goldmine and other towns rich in heritage and pioneering history, all set in vast expanses of spectacular saltbush arid country.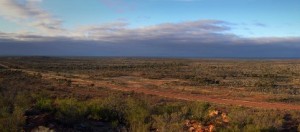 Whale and Dolphin Magic
The Western Australian coastline is one of the best places in the world to watch whales and dolphins. Each year southern right and humpback whales breed in the clear waters and dolphins get so close they brush up against you.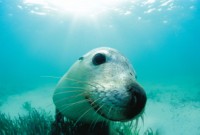 Kimberley
The wild and remote Kimberley is one of the world's last great wilderness areas, with vast horizons, ancient gorges, weird rock formations, welcoming rock pools and golden beaches that will create lasting memories. A place of immense beauty and diverse climates, the Kimberley is like nothing else on earth.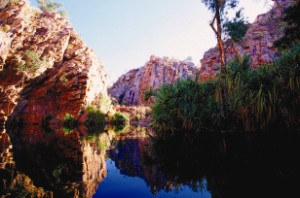 ---
South Australia
For more information visit www.southaustralia.com.
Elegant Adelaide
South Australia's capital is an elegant city of wide streets and gracious colonial architecture surrounded by beautifully laid out parklands for cycling, walking, sports, and picnicking. Its residents pursue a cultural lifestyle with galleries, museums, festivals including one of the world's premier arts festivals, a casino and a vibrant pub, cafe and restaurant scene.
Barossa
Relax and enjoy the rhythm of the changing seasons and the strong community spirit established by the English and German settlers 160 years ago.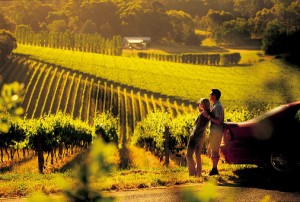 Flinders Ranges and Outback
From the deep red gorges and richly vegetated hills of the southern Flinders Rangers to the starkly beautiful deserts and dazzling salt lakes of the north, this is adventure country.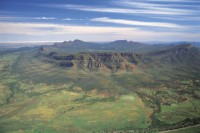 ---
Australian Capital Territory
For more information visit www.canberratourism.com.au. 
Canberra is an exciting place to visit, particularly during one of the many events and festivals held each year. Visit around Floriade- Australia's Celebration of Spring or the Canberra Balloon Fiesta when hot air balloons of all shapes fill Canberra's skies with activity and colour.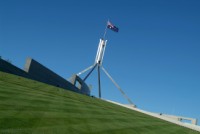 ---
Queensland
For more information visit www.queenslandholidays.com.au. 
Brisbane
Step into Brisbane and your worries lift gently off your shoulders. Here the mood is light, the sun warms your face and the people are among the worlds friendliest. Add superb dining and a vibrant nightlife and you'll find a destination you won't want to leave.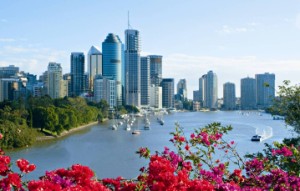 Gold Coast
Queensland's Gold Coast, an hour south of Brisbane, is famous for its fine, white beaches, but that's just a part of the story. With a cluster of theme parks, great shopping and restaurants, it is the place for travellers who want to do it all – quickly!
Tropical North Queensland
Tropical North Queensland is where rainforest meets the reef. Visit the vibrant city of Cairns and travel to The Great Barrier Reef, or travel north to the lush rainforests of the Daintree. It is the one and only place in the world where two World Heritage Listed attractions lie side by side. From rainforest to reef lie the Great Barrier Reef and the Wet Tropics Rainforest. In some parts of Far North Queensland, the rainforest touches the reef, stretching right down to the far north's white sandy beaches.