Ronan Dantec

President, Climate Chance Association; Climate Spokesman for United Cities and Local Governments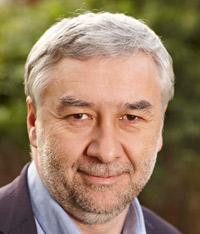 Senator for the Loire-Atlantique Region, France, and UCLG spokesperson for climate.
Elected to the French Senate for the Loire-Atlantique region in September 2011, Ronan Dantec is Vice President of the Sustainable Development and Land Planning Commission.
Furthermore, Ronan Dantec is the spokesman for the international organization 'United Cities and Local Governments' (UCLG) in the international negotiations on climate.
He was in charge of a parliamentary mission on the role of local and regional authorities in climate negotiations to prepare for the upcoming Paris Climat 2015 Summit, which was presented in September 2013.
He co-chaired the organization of the World Summit Climate and Territories, hosted by the Rhône-Alpes Region on 1st-2nd July 2015 in Lyon. He is chairing the organization of the Climate Chance Summit to be held from 11-13 September 2017 in Agadir, Morocco. 
Vice President of Nantes Metropole, in charge of the climate plan from 2001 to 2011, he actively supported the dossier « Nantes, 2013 Green Capital of Europe.