Aromar Revi

Global urban thought leader and practitionerIndian Institute for Human Settlements, India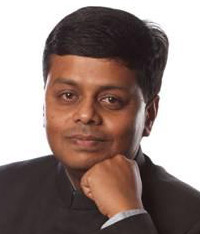 Aromar Revi is the Director of the Indian Institute for Human Settlements (IIHS) and an alumnus of IIT-Delhi and the Law and Management schools of the University of Delhi. He is an international practitioner, researcher and educator with over 30 years of interdisciplinary experience in public policy and governance, political economy of reform, development, technology, sustainability and human settlements.
He is co-chair of the UN Sustainable Development Solutions Network (SDSN) and of its Urban Thematic group where he led a successful global campaign for an urban Sustainable Development Goal (SDG) for the UN. He represents SDN on the Managing Board of Cities Alliance the global partnership for sustainable cities and urban poverty reduction.
He has led over 100 major research, consulting & implementation assignments in India and abroad; has published over 65 peer reviewed publications and books; lectured & taught at over 35 of the world's leading Universities and think tanks across 6 continents; helped structure, design & review development investments of over $ 8 billion; worked on 3 of the world's 10 largest cities; across all of India's 29 states and in multiple international projects in half a dozen countries.
Mr Revi's session is proudly supported by